Your Motivation is the Key
Fri, 11/06/2009 - 13:10 — lcain
Within the Symptom Journal there are many resources at your fingertips, such as the Inspiration Toolkit, the Condition Center and the many other features of the Symptom Journal that are there to assist you with motivation, information and better understanding of yours or your child's health condition.
Each one of us with chronic health conditions needs to find our motivation to stay the course, to get healthier, find acceptance or keep trying to find the answers. On your good days, you're motivated, and you have the energy and determination to stay the course. But on those rough days, Symptom Journal has realized that one of the most important components to your health condition equation is your motivation.
We understand how discouraging it can be at times. It's our reason for creating an Inspiration Toolkit for you. This is a place you can go to at any time when you need encouragement, inspiration, and a new way of looking at your situation, or tools to help you stay positive, focused and hopeful.
Inspiration Tools Built for You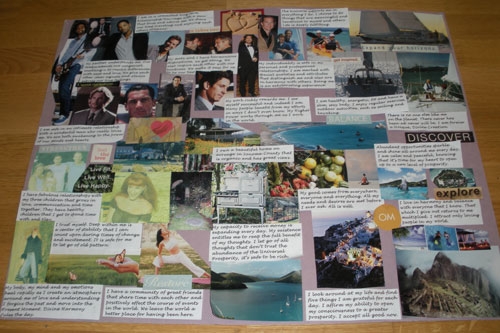 As fellow patients, we realized that the WHY was what we needed help with at times. We have designed the Inspiration Toolkit with all the tools that we have learned along our health journey and that have been beneficial to keeping us motivated. We pulled ideas from our business, educational and spiritual experiences, putting together the best exercises that we have learned, taught and practiced.
You will find a wide range of tools in this section designed to provide different approaches to your health condition, using emotional, physical and intellectual activities as motivational tools. We believe that we all start with motivation that fuels our vision, which then creates our intention and trains our focus. This has been our formula for staying the course with our chronic health conditions. Some of the exercises in the Inspiration Toolkit will assist you in improving these five practices: inspiration, motivation, vision, intention, and focus. All the exercises in the Inspiration Toolkit are there for you to choose from or customize for yourself. Try what works for you. The Symptom Journal and the Inspiration Toolkit are yours to explore and use in ways that are most beneficial to your best quality of life.
The Condition Center- Your Comprehensive Resource
Looking for information about your health condition can be a daunting task, even with the advent of the Internet. We found as patients, that resources and information seemed to be scattered all over the Internet making our work tedious and lengthy in getting the information we desired. Symptom Journal was founded when we decided from the onset that we wanted to be a resource that you could depend on for a complete overview of your health condition.
We envisioned a resource along with our technology that could be a place to start in your learning process concerning your condition or an addition to the information that you already have. Symptom Journal's Condition Center is a solid foundation of knowledge designed with the patient in mind, with up-to-date information on your treatment options. Whether these options are conventional or alternative, this information enables you to be an active partner with your doctor in creating your best quality of life.